Some meal delivery plans have risen to prominence of the market: Nutrisystem vs Jenny Craig are two among them, so it's only natural that people want to know which one is best among the two. While both Jenny Craig and Nutrisystem are excellent, there are some significant variations in the diets, therefore while one might work well for one person, other one could be a better choice for another. So, if you want to know everything regarding Jenny Craig vs Nutrisystem, keep on reading.
Jenny Craig vs Nutrisystem
Let's start with the similarities between these programs: Both programs are meal delivery diets, which means you have the majority of the meals and snacks delivered to your door.
Of course, you'll consume things other than the food they supply, such as fruits and veggies, but you should anticipate to get the majority of the food from Nutrisystem or Jenny Craig every month. The best aspect is that all you have to do is eat the food plus follow their programs to lose weight.
Here's what distinguishes these diets from one another:
Coaching – Both programs offer coaching, but Jenny Craig offers one on one which is missing in Nutrisystem
Foods – Nutrisystem's foods are more delicious and tasty compared to Jenny Craig
Menu – Nutrisystem has larger menu with more options
Price – Nutrisystem ($9/day) is very much affordable than Jenny Craig ($20/day)
With that said, let's have a detailed overview on Jenny Craig vs Nutrisystem.
1. Nutrisystem
Nutrisystem is a personalized meal plan which is tailored to your specific needs. These meals give just the proper amount of calories to keep you satisfied while also helping you lose weight. The convenience that Nutrisystem provides is what has made it so popular.
Nutrisystem sends pre-portioned, pre-made meals to your home, so you don't have to spend hours finding healthy foods and then cooking them. Diet-friendly snacks are also provided as part of the program to keep you satiated in between meals.
Not only your meals are adjustable, but the entire Nutrisystem program is as well. Meal plans for males, for example, and also those diabetic and other underlining health concerns, are available. Nutrisystem is not recommended anyone below 14 years, pregnant women, or those suffering from chronic conditions.
Another advantage of this weight-loss technique is that it provides support 24 hours a day, seven days a week. It is much simpler to remain with a program when you have access to experts who can provide direction, expertise, and support.
Key Features
6 small meals and snacks every day
Provides expert diet consultation
Special plans for vegetarian and diabetics
Convenient weight loss plans
Chef prepared meals and snacks
Flexible meals available
No artificial flavors or sweetners added
Cost effective plans
I'm not confident what will persuade you to join Nutrisystem if most of the above perks aren't enough! If you need more encouragement, read our in-depth Nutrisystem review, but if you're eager to get started, then.
2. Jenny Craig
Jenny Craig, meal delivery service, provides you with a month's supply of food. In other words, you eat the meal and lose weight. Jenny Craig, on the other hand, differs from many other meal delivery plans because it also provides a full-service, 1-on-1 coaching program. When you combine these two aspects: meal delivery and training, you get what so many people regard to be the ideal diet service marriage.
The majority of the comments we heard seemed to be about the cancellation procedure or the cost. It's worth noting that Jenny Craig reacted to all negative reviews we saw and seemed really concerned about fixing the issue with the dissatisfied clients, so credit to them.
Key Features
1-on-1 personalized support
Local offline weight loss centers
Balanced and healthy menus
Chef prepared meals
No artificial flavors or sweetners added
Special plans for diabetics
Jenny Craig is as good as it's going whenever it comes to individual support. There aren't too many meal delivery programs that include one-on-one personal coaching, therefore if you think you'll benefit from it, they should be your first choice.
Jenny Craig's Weight Loss Centers can be found all across the United States, therefore if one is located in your town, that can be another decisive factor.
Jenny Craig vs Nutrisystem – Who Is The Winner?
The basic conclusion is that both Nutrisystem and Jenny Craig are effective, but each has its own set of advantages and disadvantages. Nutrisystem is our #1 recommendation if you are looking for a low-cost, high-quality diet delivery service.
They also provide access to diet counsellors that can provide you with support, recommendations, and direction in order to help you achieve your weight goal.
Jenny Craig's one-on-one counselling could be the better option for you if you need a little extra help. It's vital to keep in mind, however, that their services come at a much higher cost:
Nutrisystem pricing starts at just $8.50 per day, whereas Jenny Craig estimates that their regimen will cost around $20 per day.
Because of it's quality, assistance, and cost, Nutrisystem is my first option, taking into account all of the points mentioned above.
If you feel you're ready to try Nutrisystem, check out the following deals:
You might be interested:
Nutrisystem Partner Plan Review
Nutrisystem Diet Plan
Nutrisystem Flex 5 Day Weight Loss Plan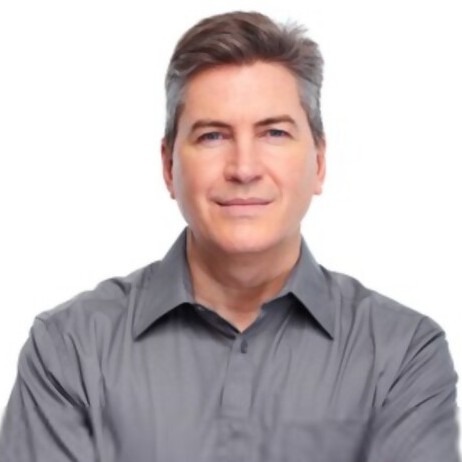 Hi, Myself Robert Dowling and I am one who created HonestProReview and currently working as a Chief Content Editor. At this website, I focus on informative content and product reviews related to general health and wellness such as neuropathic pain, joint relief, cognitive health, and much more.