Recently, the popularity of krill oil has been increasing rapidly. It is widely used as a potent source of Omega-3 fatty acids and has several health benefits. Some manufacturers are selling krill oil supplements as a better alternative to fish oil. Therefore, we have compared the two: krill oil vs fish oil. Is krill oil more powerful than fish oil? And what are the benefits of krill oil for the human body?
In this article, you will understand the difference between these two types of oils and will be able to choose the better option for Omega 3 fatty acids.
Krill Oil vs Fish Oil – What is It?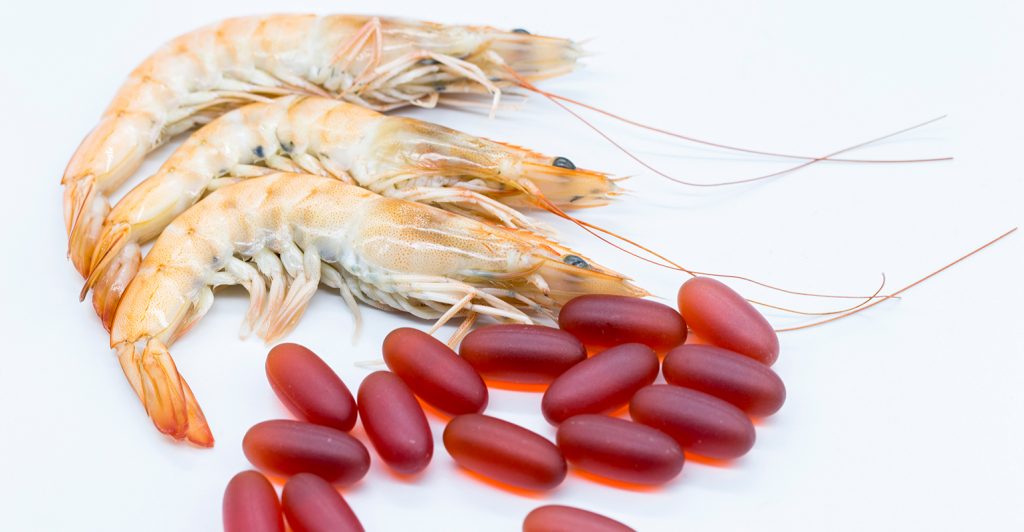 To understand it better, it is important to know the difference between fish oil and krill oil. In simple words, krill oil is made from krill. Krill is a tiny crustacean, shrimp-like marine creature (similar to a fish). Among other species of krill, Antarctic krill is enriched with a long chain of Omega-3 fatty acids, i.e., docosahexaenoic acid (DHA) and eicosapentaenoic acid (EPA).
Omega-3 fatty acids are good for overall health and especially beneficial for heart health, a better nervous system, reducing inflammation, and supporting brain functions. Krill oil does the same for the human body; it boosts omega-3 fatty acids in the body and that helps to reduce inflammation, promotes a healthy heart, and aids the brain and nervous system.
Despite being at the bottom of the food chain, krill is good at choline content, and powerful antioxidants. An antioxidant called astaxanthin gives it a deep red color.
On the other hand, fish oil is derived from the tissues of several oily fish. The names of some fatty fishes are salmon, sardine, tuna, mackerel, and anchovies. These fish are also rich in EPA and DHA. Fish oil is also obtained from the liver of cod fish. It gives rise to cod liver oil. Don't be confused between fish oil and krill oil vs cod liver oil. They both work differently.
What is Krill Oil?
As mentioned above, krill oil comes from krill. Krill oil seems to be an abundant source of Omega-3 fatty acids that can reduce swelling and pain, prevent blood clotting, and are efficient at decreasing inflammation. Many people use krill oil supplements for dry eyes.
Moreover, it is also used for high levels of triglycerides in the blood, depression, diabetes, high cholesterol, and several other conditions. Additionally, krill oil also contains good amounts of antioxidants that can fight oxidative stress, promote brain functions and fight diseases.
How Is Krill Oil Sourced?
The krill oil is created from the superior species of krill that are called Antarctic krill or Euphausiasuperba species. The majority of the krill oil pills or supplements manufacturing companies produce krill oil from Antarctic krill.
Krill are eaten by many small aquatic animals like fish and large marine mammals such as whales and seals. It is sustainably sourced from the oceans without affecting the ocean ecosystem. The Commission for the Conservation of Antarctic Marine Living Resources limits the krill harvesting of 620,000 tons of krill annually.
What Is Fish Oil?
Fish oil is used for multiple health conditions. Fish oil is good for omega-3 fatty acids known as EPA and DHA. Fatty fish like salmon, tuna, and herring are good sources of fish oil. Some people use fish oil products for the treatment of high triglyceride levels. The prescription-based fish oil products are more effective than fish oil supplements.
How Is Fish Oil Sourced?
Unlike krill oil, fish oil is usually obtained from either depleting fish stocks or already depleted fish stocks. Unsustainable fishing practices have worsened the market, and therefore, over fishing has become the greatest threat. Maximum wild fisheries are nearly at an exploited level.
Health Benefits of Krill Oil vs. Fish Oil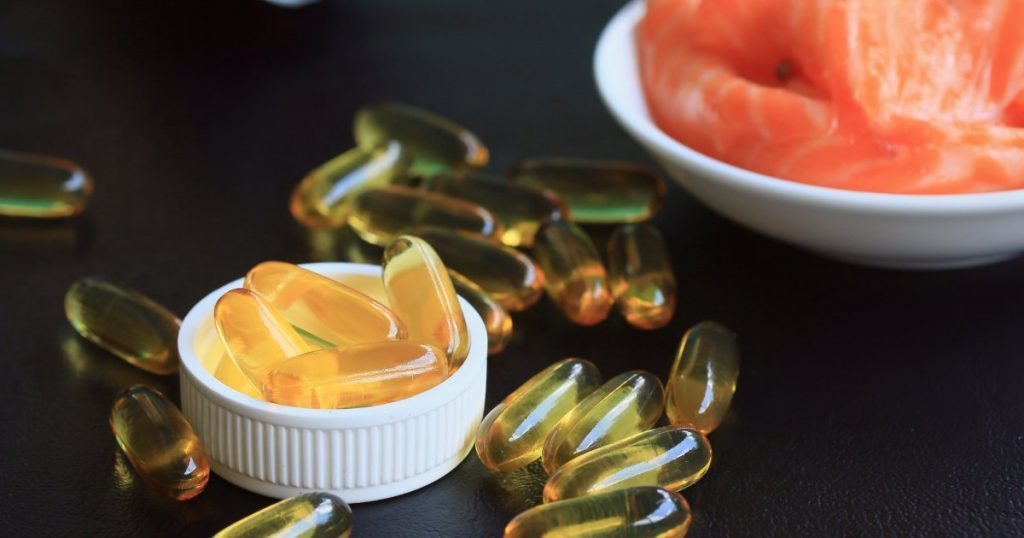 We have mentioned the major benefits of fish oil versus krill oil. It is believed that krill oil is a better alternative to fish oil. Certain differences, especially in terms of health benefits,
Bioavailability of krill oil and fish oil
If you want to get the maximum benefits of Omega-3 fatty acid supplements, you must think about their bio availability. We mean how fast your omega- 3 supplements get absorbed into your body. In research, it has been proven that krill oil is more bio available than fish oil. Because of the way its molecules are made, krill oil is easy to absorb and digest, and it doesn't leave behind a fishy taste.
Krill oil or fish oil is good for the brain.
Both oils possess a tremendous benefit for Brian's functions and performance. Which one is more effective for the brain? Phospholipids are the chemical messengers that transfer information to the brain, and these chemicals are found in all cells. In a 2013 theory, it was shown that krill oil is more likely to help brain functions than fish oil.
Reducing inflammation
A survey has been conducted on mice to compare the inflammatory effects of both oils. In that survey, the same dosage of 500mg of krill oil and fish oil was given to the mice for a specific period. As a result, the group that is provided by krill oil has significantly reduced inflammation. Hence, it proved that krill oils are more effective for reducing inflammation than fish oil.
Fish oil and Krill oil for heart health
Both krill oil and fish oil are beneficial for heart health, but when researchers conducted deep research on krill oil, it was found that krill oil is more powerful than fish oil. Krill oil is good at reducing blood glucose, LDL, and triglyceride levels. Not only this, but krill oil can also prevent heart diseases and keep them away.
Which oils can reduce PMS symptoms?
Premenstrual syndrome can cause bloating, painful cramps, fatigue, etc. It is also coupled with anxiety, moodiness, and sadness. However, supplements rich in omega-3 fatty acids like fish oil or krill oil can reduce the symptoms of PSM. In a clinical trial, where the subjects are given fish oil and krill oil for three months, Surprisingly, krill oil outperformed fish oil.
Krill oil and fish Oil for Antioxidant Effect
Krill and fish oil both contain EPA and DHA. They are both effective at reducing oxidative stress and cell damage. Krill oil contains additional antioxidants like vitamin A, E, and astaxanthin. Moreover, it can absorb oxygen radicals more easily than fish oil. So, it is proven that krill oil offers better antioxidant effects.
Arthritis and Joint Pain
When comparing the two oils, Krill oil is potent for reducing the symptoms of rheumatoid arthritis. In one study, it was found that people who took 300 mg of Krill oil daily for thirty days saw improvement in joint pain.
Krill Oil vs Fish Oil: Which Is Better?
In general, krill oil is far better than fish oil. If you want to enjoy the greater benefits of omega-3 fatty acids, then krill oil is an ideal option available on the market. Krill oil is a better option with extra benefits in comparison to fish oil.
When taking the supplement, efficacy and safety are the priorities. Well, krill is a safe and healthy option. Krill ensures the purity of Omega-3, as it is at the bottom of the food chain and feeds mainly on algae. It is far away from the heavy metals of the ocean like mercury and therefore touted with pure omega-3 fatty acids.
However, if you are taking blood medicine, avoid krill oil or omega-3 supplements because they result in blood-thinning or bleeding.
Krill Oil Plus Supplement Overview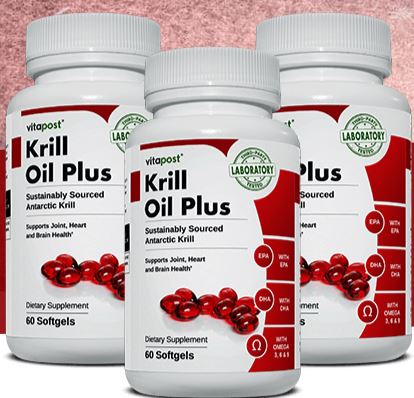 Researchers believe that krill oil is an effective superfood remedy for heart-related problems such as heartburn, digestive support, and improvement in inflammation, cognitive functions, and other health benefits. Krill Oil Plus is a supplement that is made of sustainably sourced krill, shrimp-like ocean creatures that are found in Antarctica.
What Does Krill Oil Do to the Body? Krill Oil Plus is a natural supplement that contains important Omega-3 fatty acids and rich antioxidants for supporting your heart, brain, skin, joints, cognitive functions, and overall health. Vital post-Krill oil plus is a high-quality and reliable krill oil supplement. It is available in soft gel pills, which are convenient to use.
It will boost omega-3 intake and provide plentiful phospholipids. Krill oil plus is a better option if you are looking for the best and most powerful krill oil supplement. It is proven and laboratory tested. One bottle of Krill Oil Plus contains 60 soft gel capsules.
What Is the Recommended Dosage of Krill Oil?
If you are taking Everest Nutrition Krill Oil, which is the most popular brand online, then you will want to take 1250 mg of 100 percent pure krill oil twice a day. Everest Nutrition Krill Oil Supplement is made in the United States, so you know that it is safe, and you can get a good deal by buying more than one bottle online. In fact, if you buy four bottles, you will get two for free.
There is also a 100 percent money-back guarantee on this type of krill oil, so if you find that if you find that it doesn't provide you with the results you expect or you can't tolerate it for any other reason, you can always return it.
Where To Buy Krill Oil Plus & How Much Does It Cost?
The best place to order Krill Oil Plus is to order it from the official website. This process ensures that you are delivered legit product, as there are hundreds of similar supplements are sold online. Buying it from the official website also ensures that you successfully avail the discounts and other super saving options.
1 bottle containing 60 soft gels last for 30 days and it cost you $29.50.
2 bottle containing 120 soft gels last for 60 days and it cost you $56.5o.
3+1 bottle free containing 240 soft gels last for 120 days and it cost you $84.75.
Frequently Asked Questions
Is krill oil better than fish oil?
It is found that both the oils offer improvement in heart problems. However, it was found that krill oil is more effective than fish oil.
What is krill oil good for?
Krill oil is for blood pressure and brain functions. It is also beneficial for the heart and joints.
Which krill oil supplements are best?
Krill Oil Plus is one of the best krill oil supplements on the market. It is very effective for overall health and especially for the heart, joints, and brain functions.
How much krill oil should you take daily?
It is advised to take two soft gel capsules per day for visible results.
Krill oil vs fish oil: Mayo Clinic?
Krill oil and mayo clinic fish oil are good sources of omega-3 fatty acids, but when it comes to the quality and safety, then krill oil ensures the higher quality of omega-3 fatty acids and krill is also free from heavy metals. Krill oil is the best.
Final Verdict
The difference between Krill oil vs fish oil is that the Krill oil works as an energy booster for all those who use the supplement on a daily basis. It is the purest source of Omega-3 fatty acids and other required nutrients. It will benefit your mental health, joints, heart health, and skin. In fish oil, the omega-3 is primarily attached to plain old triglycerides. However, in krill oil, 30–60% is attached to phospholipids.
When compared, the two fish oils, krill oil outperformed the fish oil. Don't just judge by our words. Thousands of customers used the krill oil supplement and experienced the positive impact of the oil supplement. Now, it's your turn to make a change in your life.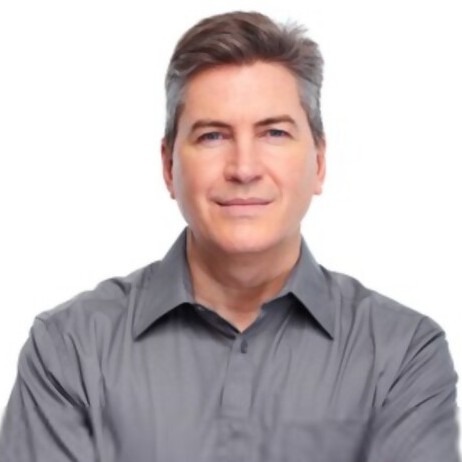 Hi, Myself Robert Dowling and I am one who created HonestProReview and currently working as a Chief Content Editor. At this website, I focus on informative content and product reviews related to general health and wellness such as neuropathic pain, joint relief, cognitive health, and much more.