It is big news for all Nutrisystem fans, that Nutrisystem has launched a new plan called the Partner Plan. We have put all the information about the new Nutrisystem Partner plan together and poured it into a single piece of content. Nutrisystem is a top leading weight loss program. Reports say that Nutrisystem is an effective program for losing weight.
We have explored the new partner plan and collected reviews from a real customer who has tried it, and here are the results of our findings. Read the following paragraphs to know the cost, reviews, how the partner plan works, and an example menu. Etc.
Nutrisystem Partner Plan – A Short Introduction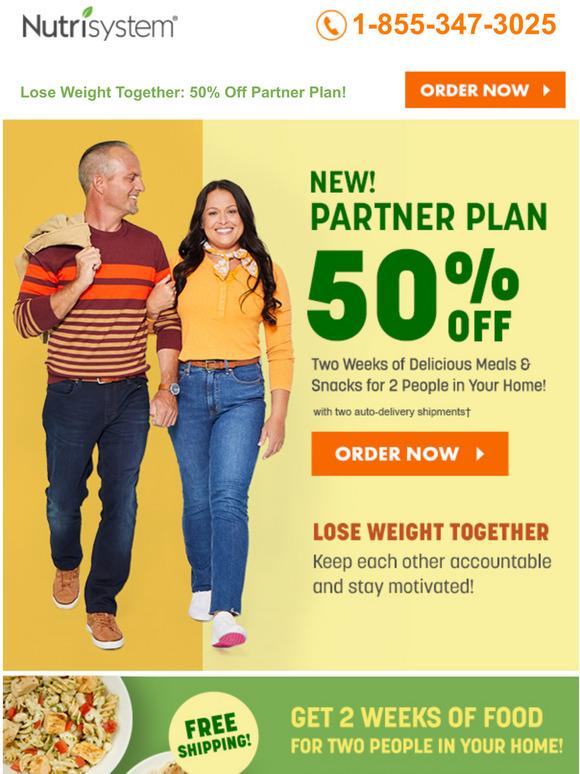 The Nutrisystem partner plan is intended to help people lose weight together.It is a comprehensive program to lose weight with your partner, family, or friends. Losing weight becomes easier when we have a partner in our weight loss journey. Many diets fail, but Nutrisystem diet plans help stick with goals by offering multiple menu choices and plans.
The partner plan is an awesome plan for all those couples or partners on a weight-loss journey.
When on a partner plan, you and your partner don't need to choose the same foods or plan. Instead, Nutrisystem allows you to select food as per your choice. You both will be able to choose whatever you want to eat. When both partners are committed to their goals, they stay motivated and hold each other accountable.
Nutrisystem offers diverse menu options that are fully customizable. However, for the sake of affordability, they have three different plans priced at $50. The best thing is that they offer free shipping on all plans. Nutrisystem suggests eating six meals per day to keep your metabolism going and to manage your weight.
Must Read: Nutrisystem Diet Meal Plan Reviews
How Does the Nutrisystem Partner Plan Work?
The Nutrisystem partner plan works on low glycemic index nutrition. The meals prepared or planned by Nutrisystem are perfectly portioned to support fast weight loss. However, with balanced nutrition such as protein, healthy fat, and smart carbohydrates, you will feel satisfied and lose weight without feeling hunger. Moreover, you will also need to add non-starchy vegetables and plenty of water.
Nutrisystem's meals are proven and backed by science to trigger extra fat in your body. You have the freedom to indulge in your favorite foods, desserts, and snacks in your meal plan. All you have to do is select your plan and choose the food items of your choice. Nutrisystem will deliver food to your given address.
Nutrisystem Partner Plan Cost
Some people say that Nutrisystem is pricy, but that is not the reality. Most basic plans start at $9.99 per day. However, the cost of the partner plan is budget-friendly. The partner plan comes in three different options. You can choose any of them based on your preferences and financial constraints.
The basic Nutrisystem partner plan costs $9.99 with free shipping. In addition, the Uniquely Yours plan starts at $11.79 per day, while the Uniquely Yours Max+ plan starts at $13.21 per day.Uniquely Yours is the most popular plan selected by the partners. The cost of the monthly plan for couples is around $250–$350 per month.
You will get a convenient selection of ready-to-eat meals and snacks. You and your partner will enjoy the meals planned by Nutrisystem. In the basic plan, you will get 100 menu choices and a convenient shipment every two weeks. Ultimately, your plan includes 150+ menu choices plus frozen meals to lose fat without running out of choices.
Nutrisystem Partner Plan Menu
Nutrisystem Partner Plan Menu offers plenty of food items to cope with hunger. Fully customizable menu options allow you to pick the foods you love to eat. You and your partner are not bound to select similar meals. You and your partner can choose your preferred food items.
In the Nutrisystem partner plan, you will get breakfast, lunch, snacks, and dinner. You will get easy-to-prepare meals, or garb and eat foods with a partner and other plans. In the partner plan, you will get options like:
Nutrisystem Partner Plan Reviews:
A Nutrisystem plan for two is a perfect plan for partners who want to achieve weight-loss milestones together. This plan has a variety of food options for men and women. With their easy-to-follow meal plans and on-demand counseling and coaching, Nutrisystem has helped dieters with their diets. The people who have tried are impressed by the results.
Nutrisystem Partner Plan, NuMi App
NuMi is a free application, or you could say it's a portal to success. system partner plan The NuMi app includes a one-tap logging feature.You will get motivational content on the NuMi app to stay motivated and reach your goals fast. It will also advise you on what to eat and what to avoid eating.
NuMi offers personalized support. It works to plan your meals according to your weight loss goals by taking into account various factors such as weight, height, body type, activity level, lifestyle, and age. You can track your everyday progress in this application.
Nutrisystem 7 Day Partner Plan
Nutrisystem offers a 7-day partner plan for you and your partner to kickstart the weight loss process. The Nutrisystem 7 day partner plan is designed to activate your body to burn fat. Seven-day meals will be delivered to the partner along with shakes. You will get breakfast, lunch, and snacks for the full seven days.
Bottom Line
The Nutrisystem Partner Plan is a pocket-friendly plan for two people. It is an easy-to-follow and convenient weight loss plan that you can easily incorporate into your daily life. It is mainly beneficial for those who want to team up and get slim together. Nutrisystem is a time-saver, especially if you have a busy lifestyle.
Weight loss alone is very difficult. People often try to follow diets but fail. Thus, Nutrisystem has introduced partner plans to team up and lose weight together. There is a high possibility of crashing goals when you decide to do so with your partner. If you have also decided to lose weight, Nutrisystem is a better option to start your weight-loss journey.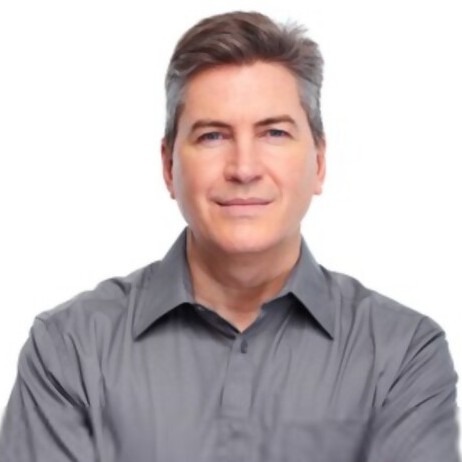 Hi, Myself Robert Dowling and I am one who created HonestProReview and currently working as a Chief Content Editor. At this website, I focus on informative content and product reviews related to general health and wellness such as neuropathic pain, joint relief, cognitive health, and much more.