Is your baldness affecting your personality and confidence? Is your hair growth not working for you? It's time that you should keep your supplements stack aside and look for a prominent solution like LLLT devices? These laser devices have been proven to help in the regrowth of new hair and rejuvenate hair follicles. One of the most prominent names in the market for LLLT devices is Kiierr. In this Kiierr Laser Cap review, we are going to explore this brand and find out whether it is really effective or just another scam?
Kiierr Laser Cap Review – An Overview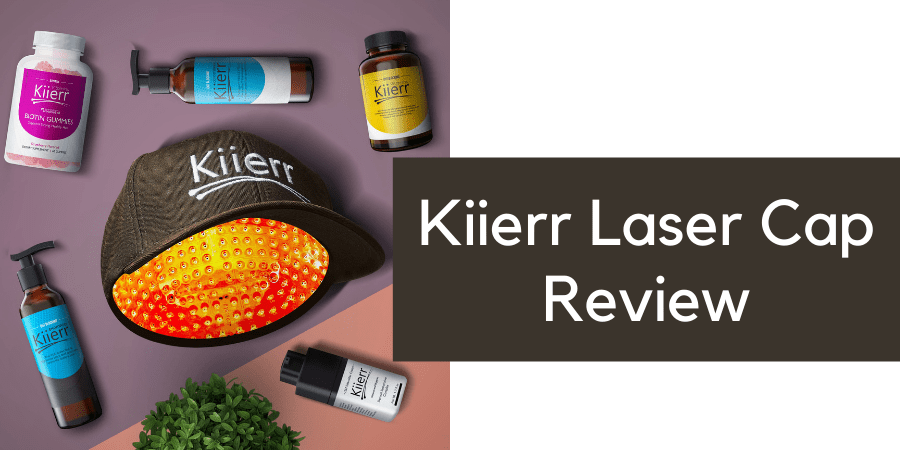 If you are not familiar with laser caps and devices, these laser devices are uniquely designed hair growth products that uses LLLT (Low-level Laser Light Therapy) technique. LLLT technique is scientifically proven in various researches to promote hair growth and aids other hair related issues.
Laser caps are easy and convenient to use and saves thousands of dollars that you invest in laser therapy at hair clinic. Talking about Kiierr laser cap, it is ranked among some of the top rated laser cap brands.
Kiierr laser cap uses LLLT technique effectively and is duly approved by the FDA. This laser cap is medically proven to be effective, profitable, and safe to use. The product is also claimed to be side effect free.
Who Manufactures It?
Kiierr laser cap is manufactured by a Tooele, Utah based company Kiierr that also produces various other hair growth products like shampoo, hair vitamins, and DHT blocker supplement.
According to the claims made by the company, all their products are consumer oriented and designed to be effective in solving hair related issues. Further they claim that their products are FDA approved and follow strict manufacturing standards of ISO.
Range of Products
Kiierr 272 Premier Laser Cap – It is the top most product from Kiierr that features 272 laser diodes. It provides maximum benefits of LLLT therapy.
Kiierr 148 Pro Laser Cap – It is almost similar to 272 Premier Laser cap. The only difference between these two is that it includes 148 laser diodes.
Kiierr DHT Blocking Vitamin Supplements, Shampoo & Conditioner – These are oral and topical products from Kiierr that are designed to support and boost the results with laser products.
Kiierr Laser Cap Features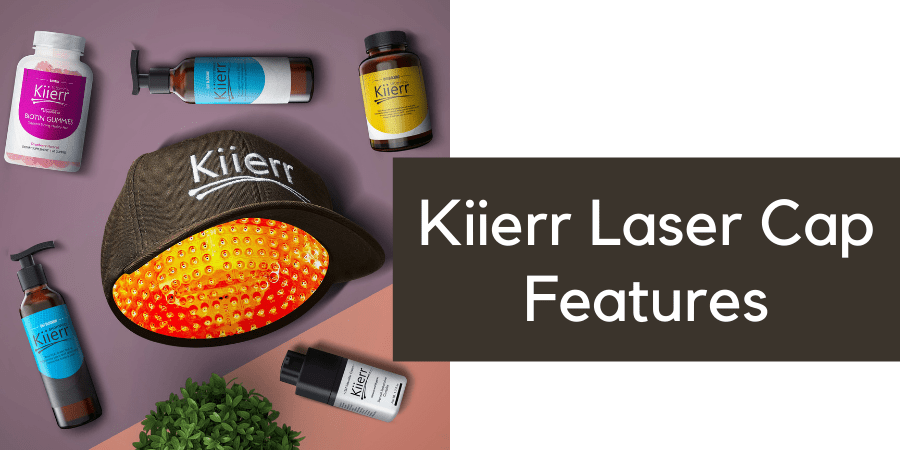 Kiierr laser caps are latest and modern laser hair growth device that uses highly advanced LLLT features. We have listed some of the most prominent features of Kiierr laser hair growth cap that makes it different from other laser devices on the market.
Ugraded Battery – Battery plays an important role in any electronic device and same is with Kiierr laser cap. The company uses very powerful batteries that can be used three times, once fully charged. The claimed life of battery is 19000 hours and the product can be replaced if the battery fall short than claimed.
Covers Entire Head – The cap is designed in such a way that it completely covers your entire head. The base of the cap is wide and deep so it covers entire head and provides effects of LLLT therapy to all the hair follicles.
Available in different size – One of the best thing about Kiierr laser cap is that it is available in different size options that you may not find with other brands. Therefore, no matter what is the size of your head, you will find the perfect fit with Kiierr.
Auto Shut-Down – The time duration for laser therapy is 30 minutes and exceeding this may lead to side effects. Kiierr understands this and provides auto shut down therefore even if you forget, the cap with automatically shut down after 30 minutes.
Portable Power Bank – You are also provided a portable power bank along with the laser cap therefore if you are outside and travelling, you easily use it without caring about power and battery backup.
No Disturbing Beeps – What most irritating thing about laser devices is the reminder beeps that is sometime too irritating and disturbing. Kiierr hair caps are free from these disturbing beeps as it is available with auto shut down feature.
How Does Kiierr Laser Cap Work?
As we know that Kiierr hair cap uses LLLT technology, this laser cap is designed with cutting edge technology that helps in overcoming patterned baldness and regrowth of new hair. The device uses low-level laser light therapy to stimulate hair follicles and boosts cellular respiration.
Being backed by various scientific researches and studies, this hair growth treatment provides healthier, stronger and thicker hair. Kiierr laser cap works by stimulating the production of nitric oxide through improved blood circulation in the hair follicles.
Kiierr Laser Cap Reviews by Users – Scam Alert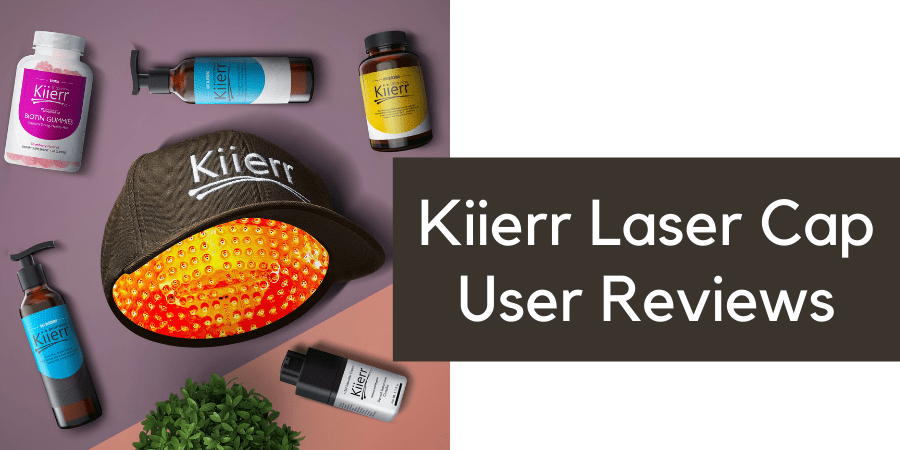 It is obvious to ask about scam whenever you are going to buy any product. I have researched a lot about Kiierr scam and complaints and found plenty of websites claiming that the company made false marketing tactic to promote their products. But relying on just plenty of complaints and scam alert will be biased.
Therefore I decided to scan customer reviews to find out the truth. Kiierr products are very popular among the users and they have left lots of positive reviews online.
Majority of users claimed that Kiierr laser caps helped them in regrowing new hair and noticeable results are visible in just one month of usage. The company also offer 210 days money back guarantee that also consolidate that the Kiierr products are not scam at all.
Pros
Promotes natural hair growth
Rejuvenates hair follicles and cells
Improves blood circulation in hair follicles
Reduces hair thinning problem
Helps in healing damaged scalp cells
Aids in pattern baldness
Easy and convenient to use
Available in different size to fit every size of head
Cons
Prominent results may take upto 5-7 months to show upto
The devices are quite expensive
Kiierr vs Other Laser Devices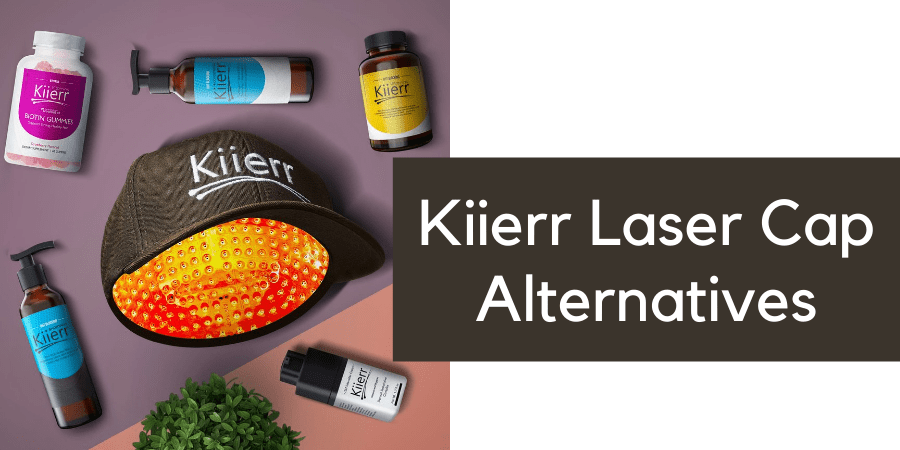 When it comes to making a decision, it is important to compare one product with other options available on the market. Kiierr is not the only laser hair growth device on the market, there are many other options available and we are going to compare them here to find out, how Kiierr is different from other laser products on the market.
Kiierr vs Illumiflow
Illumiflow is another popular LLLT hair growth brand on the market that also offers specifically designed laser caps for natural hair growth. Illumiflow also claims that all their devices are manufactured as per the FDA norms and helps in promoting natural hair growth. But still it lacks special features that you find with Kiierr laser products.
Kiierr vs iRestore
iRestore is a laser hair growth device that claims to help in promoting natural hair growth through FDA cleared laser devices. Though the company claims to be effective in treating frequent hair loss and promotes natural hair growth, the design of the laser cap is not actually a cap rather than it is a helmet that you need to wear. It is not comfortable and you cannot wear it while travelling.
Kiierr vs HairMax
HairMax is one of the most popular hair growth product brand that has wide range of laser products that includes laser caps and combs. The company also offers specially designed hair growth and care supplements, shampoo, and conditioner. Compared Kiierr, HairMax products are equally effective but they are expensive.
Common FAQs on Kiierr Laser Cap Review
How to use Kiierr laser cap?
Using Kiierr laser cap is very easy and simple. All you need to do is to wear the cap and press the power button for about 3-4 seconds to start it. You do not need to switch it off as it will automatically shut down after 30 minutes of session.
How long should I use of Kiierr laser cap?
The recommended maximum time duration for laser therapy is 30 minutes and that follow with any laser device, including Kiierr laser cap. For best results you should use this laser cap for about 6-8 months.
Is this laser cap suitable and work for all hair pattern?
Yes, Kiierr laser cap is specially designed to work for every type of hair. Even this device has worked for patients suffering with androgenetic alopecia.
Is Kiierr international sold all over the world?
Yes, Kiierr products are sold internationally and worldwide through the official website kiierr.com.
Can I use hair growth supplements along with Kiierr laser cap?
Yes, it is totally safe to use other hair growth products along with using Kiierr laser cap. You can use Kiierr products like supplements, hair vitamins, shampoo, and conditioners for faster results.
Are there any Kiierr complaints from the users?
There is always a probability that a product doesn't work for everyone. 100% success rate is impossible for any product or supplement and same is with Kiierr laser cap. There are few negative feedbacks from the users who reported that they noticed zero or minimum results.
Where To Buy Kiierr Laser Cap & What Is The Price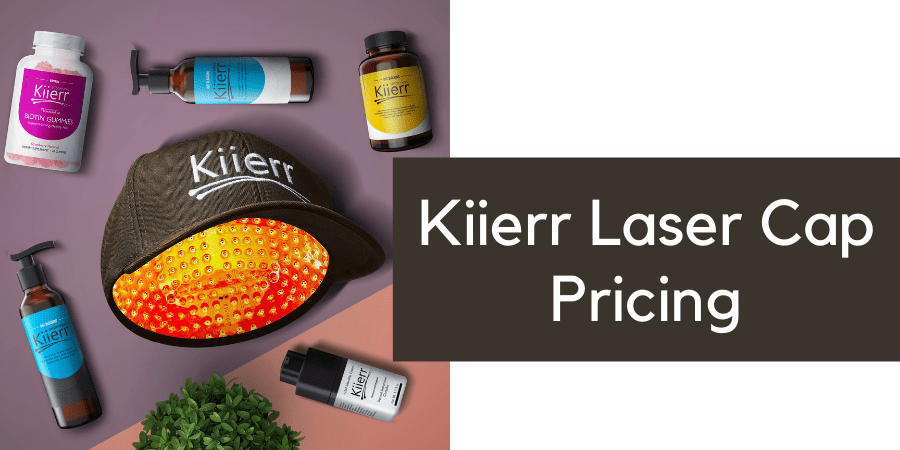 Kiierr products are not sold on offline stores or ecommerce websites like Amazon or Walmart. You can only buy Kiierr products from the official website, Kiierr.com. Here are the price of all the Kiierr products:
Kiierr 272 Premier Laser Cap – $845 (You save $350)
Kiierr 148 Pro Laser Cap – $595 (You save $400)
Kiierr DHT Blocking Vitamins – $34.95
Kiierr DHT Blocking Shampoo – $34.95
Kiierr Growth Conditioner – $34.95
Kiierr Biotin Gummies – $34.95
Bundles –
Kiierr 148 Pro Laser Cap Complete System – $675 (Includes Kiierr 148 Pro Laser Cap, DHT Blocking Shampoo, Vitamins, & Conditioner)
Kiierr 272 Premier Laser Cap Complete System – $925 (Includes Kiierr 272 Premier Laser Cap, DHT Blocking Shampoo, Vitamins & Conditioner)
Hair Growth Products Bundle – $99 (Includes Kiierr DHT Blocking Shampoo, Vitamins & Conditioner)
My Final Verdict on Kiierr Laser Cap Review
Kiierr products are scientifically proven and medically backed to help in promoting natural hair growth. The company uses LLLT technology very effectively and this is proven through lots of positive feedback and reviews from the user. Therefore, if you are willing to use LLLT therapy, then you can invest in Kiierr Laser Cap that is lot more economical and cheaper.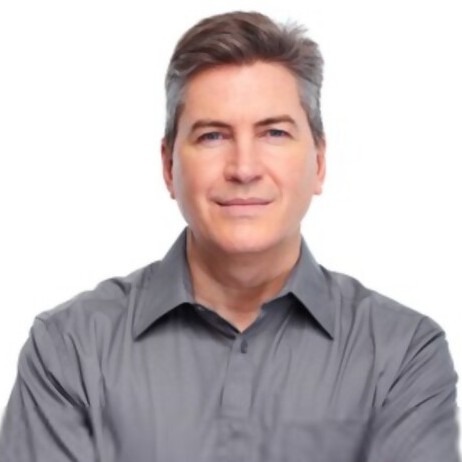 Hi, Myself Robert Dowling and I am one who created HonestProReview and currently working as a Chief Content Editor. At this website, I focus on informative content and product reviews related to general health and wellness such as neuropathic pain, joint relief, cognitive health, and much more.