Though everyone wants to lead a better life, they might not have the time. Dr. Howard developed a health supplement to aid folks looking for some extra nutrients in their regular diet in response to the rising rates of illness transmission. Chiropractic physician Dr. Douglas Howard has a background in both nutrition and medicine. He founded the dietary supplement firm Balance of Nature. Balance of Nature Fruits and Veggies, that combines two distinct capsule bottles, one for fruit and the other for veggies, is among the most well-known products. Is this supplement everything it claims to be? Let's find out what I experienced in my personal experience with this supplement.
Quick View on Balance of Nature Fruits and Veggies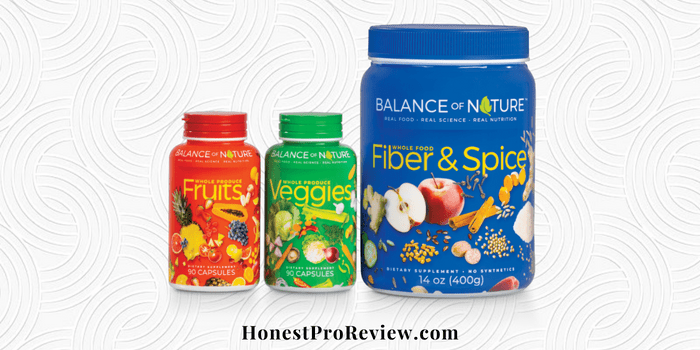 Balance of Nature fruits and veggies are packaged in two bottles, one red for fruits and one green for vegetables. The powdered fruits and vegetables are packaged in capsules. They are 100% real fruits and veggies in the supplements.  They don't list any extracts, fillers, chemicals, or additions. For me, that is a major plus.
Ingredients used in fruits capsule – Apple, Banana, AloeVera, Blueberry, Cranberry, Cherry, Grape, Lemon, Grapefruit, Mango, Papaya Orange, Tomato, Pineapple, Raspberry, and Strawberry.
Ingredients used in veggies capsule – Cabbage, Carrot, Broccoli, Cauliflower, Celery Stalk, Cayenne Pepper, Garlic, Kale, Shiitake Mushroom, Onion, Soy Bean, Zucchini, Spinach, Yam, and Wheat grass.
The products are of exceptional quality. I haven't come across a vitamin that just contains actual fruits and veggies. A significant pro and benefit is understanding the importance of fruits and veggies in our diets and acquiring the nutrition our bodies require. This product is made even more helpful by the nutrients' involvement in strengthening your immune system. When I took fruits and vegetables, my body felt incredibly healthy. Read our detailed Balance of Nature reviews for more details.
I didn't enjoy the flavor of the vegetable pills as much as I did the fruit pills. The taste of the Veggie capsules was quite strong, so I consumed them. I didn't see any improvements right away from taking the vegetables and fruits but I already eat very healthily. But as time passed, there were occasions when I could tell I had more energy. I felt healthier, which was the main advantage. I can see how the advantages could be considerably bigger for someone who don't consume a lot of vegetables and fruits.
Fiber & Spice
The Balance of Nature's Fiber & Spice supplement is a powder that can be added to drinks or smoothies and is made of natural, fiber-rich ingredients. It is intended to control bowel movements, treat diarrhea and constipation, and support gut health. The benefits to digestion are very fantastic, and this product was fantastic for me.
Ingredients used in Fiber & Spices – Flax seed, Whole Psyllium Husk, Whole Apple, Cardamom, Allspice, Cinnamon, Coriander, Clove, Cumin, Fenugreek, Fennel Seed, Ginger, Mustard, Turmeric, and Nutmeg.
For me, the Fiber supplement was an instant hit.
My bowels were more regularly regulated and my digestion was noticeably smoother after the first day of starting to take it. It worked perfectly, and I was in terrific shape. This was my go-to response at other instances when I was constipated. My bowel movements became regular, and the diarrhea had even stopped. The quickest, cleanest, and smoothest bowel movement was the most obvious advantage. Including this supplement as a part of a weight-loss diet is absolutely something I'd think about. I was quite pleased with this purchase.
Advantages –
Ingredients are 100% natural and whole food
Enriched with lots of superfoods and antioxidants
Taste is pretty good
It very beneficial for digestive and gut health
The company has earned thousands of satisfied customers
Formulated by a doctor
Manufactured in the United States of America
Free of chemicals, synthetics, fillers, and extracts
Can be used by all age group, and gender
Safe for pregnant and breastfeeding women
Helpful in losing weight
Disadvantages –
Customer service is often unavailable
Health coaching takes long time to schedule a meeting
Canceling a subscription is quite lengthy process
How Is The Taste?
Balance of Nature doesn't have a really mouthwatering flavor. According to my research, most people tolerate the flavor of the capsules; some even chew them.
Although it is preferable to simply ingest the veggie capsules, I have occasionally observed people opening the containers and sprinkling the powder on salads and other dishes.
Why even create capsules if that is the case? I believe capsules are unnecessary, especially if the product is tasty. Why not simply produce a superfood powder which can be mixed? For customers, it would probably result in lower costs, which is what we'll discuss next.
Patriot Pack of Balance of Nature Fruits and Veggies
Give Back: A part of the revenue from each Patriot Pack sold will be donated for the construction of the American Villages West in Hurricane under the scheme United we Pledge.
Whole Food Nutrition: Balance of Nature Fruits and Veggies are produced from fresh, whole food to provide whole food nutrition. The minerals, vitamins, and phytonutrients found in the veggies and fruits are maintained by the sophisticated cold vacuum process so that you may get that essential nourishment in each capsule.
Pure & Potent: Balance of Nature one and only complete food supplement without additions, fillers, extracts, pesticides, synthetics, or added sugar. Pure vegetables and fruits are the only ingredients in these capsules.
100% Natural: The company only utilize product that has been vine-ripened and third-party tested for germs, pesticides, and toxic substances. Balance of Nature Fruits and Veggies are free of gluten, contain no GMOs, and don't have any extra vitamins or additives.
Recommendation: Balance of Nature Fruits and veggies are strongly advised to combine with fibre and spice. For the most affordable option, Whole Health System.
What is included in Balance of Nature Whole Health System?
In a Whole Health System, you get 1-1 bottle of Balance of Nature fruits and veggies capsule, and a bottle of Fiber and Spices powder.
Final Verdict
After researching the thoroughly on Balance of Nature fruits and veggies, I purchased and used the products. I kept using the products since they were good for my health. This is my unbiased opinion and I actually purchase at Balance of Nature. I sincerely hope that my analysis of Balance of Nature's benefits and drawbacks will help you better understand the items and guide your decision-making.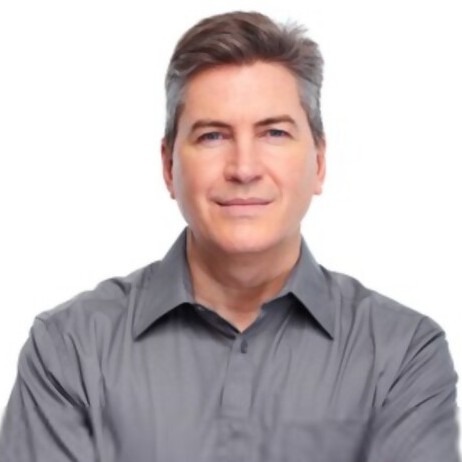 Hi, Myself Robert Dowling and I am one who created HonestProReview and currently working as a Chief Content Editor. At this website, I focus on informative content and product reviews related to general health and wellness such as neuropathic pain, joint relief, cognitive health, and much more.