How long does it Take to Build Muscle Mass?
Setting realistic goals is important when you start working with strength training. If your expectations are too great, chances are that you will soon start disappointing with training. And by setting the bar too high, you also increase the chances of being overtrained and injured. On the other hand, of course, you want to get the most out of yourself.
But what exactly is a realistic point to work towards? How long does it take to build muscle mass, and what is this progress dependent on? In this blog, we tell you everything about the speed of muscle growth!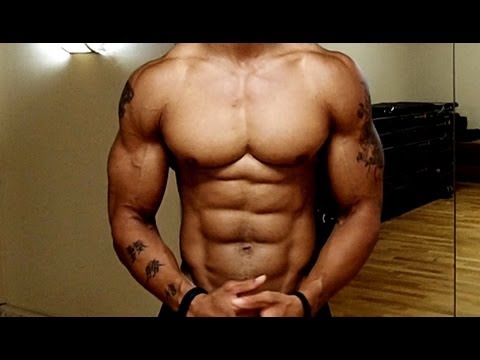 Maximum Muscle Mass Per Month and Year
First of all, it is clear that you can not accelerate muscle growth infinitely. There is a limit to the amount of protein that your body can convert into muscle tissue! Per month, the maximum increase in muscle mass is about 2 kilos. That is only possible under ideal circumstances, and it is especially true for beginning athletes.
If you are working longer, the speed of your muscle growth will level off. Every year a kilo or 10 is about the highest possible that you can get. Note that this applies to extremely fanatical athletes with a lot of talent who also have their food and other factors perfectly in order. If you want to lead a normal life next to your sport, you will certainly not make it.
Factors for Growth of Muscle Mass
So how long does it take to build muscle mass? That varies, as always, from person to person. There are a number of factors that determine how quickly the entire process proceeds. Below we discuss the five most important ones.
1. Construction and Genes
The influence of physique and other genetic factors is often ignored by athletes who set their goals. Unwise, because this can make a big difference! Not everybody makes new tissue just as easily.
Endomorphs easily build up muscles but are also easier to get into fat. Ectomorphs will not quickly become too thick, but they will not grow muscle mass quickly. You will have to take this into account when planning. For example, hormone levels and bone formation are genetically determined influences that you simply can not do much about.
2. Nutrition
Nutrition is essential to provide your body with the right building materials. When you really want to build up a lot of muscle tissue, you need a lot of protein: about 1.8 grams per kilogram of body weight every day. But you are not ready when you have those proteins in order. You need the right amount of fat and carbohydrates for sufficient energy to exercise and to create a calorie surplus.
The rest of your diet must also be in balance because this can influence important hormone levels and other body processes. And then there are products that you would rather not (too much) want to get, such as processed sugars and alcohol.
3. Training
Of course, training is also an essential component. This way it can properly determine which exercises you choose, you mainly focus on compound exercises. The number of reps and sets you choose also has a big influence. In general, your muscle growth is faster if you perform fewer reps with relatively heavy weights than if you choose more repetitions.
Another factor is the variety of your training. In order to continue stimulating your muscles sufficiently, you will have to change your schedule now and then. Do not do that too often, your body needs to be able to adapt. But if you have not made progress a while within a schedule, it is time to change. This way you get the most out of your work-out.
4. Rest and Recovery
Strongly related to your training is the amount of recovery time your muscles get. On the one hand, it is very important that you create sufficient opportunity for this. Muscle growth actually takes place during the recovery of the training, not during the training itself. And if you do not take enough rest time, your body will not get enough time to become stronger and you will, therefore, hinder the process of muscle growth.
On the other hand, however, you do not want to rest too long between workouts. After all, that means fewer training sessions and therefore less result. For optimal muscle growth, you will have to find the golden center here! Also, read our Review about Maximum Muscle Mass – Crazy Bulk
5. Age and Experience
Finally, the speed at which you create muscle tissue is determined by your age and how long you have been doing strength training. First of all, younger athletes grow faster and easier than older ones. When you are younger, your body makes more testosterone, along with other hormones that promote muscle growth.
Experience is also an important factor. As we mentioned above, progress is flattening out as you work longer. For beginners, every weight for the body is an incentive. Starting strength athletes will, therefore, be considerably faster than strength athletes who have been working for years.
How long Does it take to Build Muscle Mass?
All these factors differ, of course, per person. How long it takes to build muscle mass, is therefore difficult to summarize in a general guideline. The best way to find out is to just get started and see how far you are!
If you are a novice athlete, you will probably be able to win between 0.9 and 1.1 kg per month in muscle tissue. If you are already more advanced, then 0.5 to 0.9 kg is the maximum you can expect. And are you really busy refining the details? Then 0.1-0.3 is already quite a performance per month.
If you suddenly reach five kilos in a month, do not think that you suddenly got 10 pounds of muscle tissue. However annoying it is, in such a case it is clear that you have to reduce your calorie surplus!
Suggested Pill and Supplement for Body Muscle Mass