How many sets and reaps to build muscle, It is hard to consider a single method to build muscles. Different approaches can be same effective for different individuals. You can adopt any one of them as long as you work hard enough to excite the muscle. It needs dedication to build such attractive muscle.  A study showed that more volume (multiply the number of sets by the number of reaps and the amount of weight used) will lead to more muscle gain. It gives you the confidence and thus you can now control body weight at your ease.
What Actually Happens When You Do Weight Training?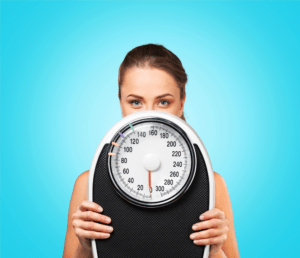 Weight training causes tiny tears in muscle fibers. In order to recover that, the body sends more of the protein you eat; towards muscle construction. Persons with more fast-twitch fibers will get more benefit of this phenomenon. As your body gets use to lifting weight, it uses less muscle fiber, and grows less. Multiple set with moderate reaps (3 to 6 sets, 6-12 reaps) involves extra time and extra number of fibers. Naturally, the growth increases.
How Many Sets And Reaps To Build Muscle
Try to maintain a periodic table, which contains distinct cycles of workout. The number of reaps will differ for each cycle. Focus on each phase during one month. Gradually increase resistance and decrease number of reaps. [Power phase is generally preferred by athletes, for the need of explosive strength before competition.
Recommended Periodic Table –
15 or more reaps 3-5 sets.
Use Low weight. (Rest: 30-45 seconds)
Growth (Hypertrophy) phase
8 to 12 reaps 3-5 sets
Use moderate weight. (Rest: 60-90 seconds)
5 to 6 reaps 3 to 5 sets
Use heavy weight. (Rest: 2-4 minutes)
2 to 4 reaps 3 to 5 sets
Use Very heavy weight. (Rest: 3-5 minutes)
Types Of Reaps –
High reaps (A set of 15 or more reaps)
High reap involves comparatively low amount of weight or resistance, which is unable to manipulate fast-twitch type-2 fibers, which indeed holds the potential of muscle growth. Nevertheless, high reaps is responsible for progressive muscular endurance.
Low reaps (A set of 5 or less reaps)
Low reaps with high amount of weight can be mentioned as a strength builder. And as everyone knows; in order to get bigger muscle one needs to get strong enough.  Though, if someone focuses solely on muscle building, low reaps won't be helpful that much.
Moderate reaps [A set of 8 to 12 reaps]
Moderate reaps with challenging amount of weight produces lactic acid. Large amount of lactic acid provokes an uprising in anabolic hormone level, including the key muscle builder, testosterone. The high anabolic state within the body is the perfect ambiance to build more muscle.
[According to the experts, moderate reaps is the most beneficial way to build muscles. But still you need to be careful, that your body should not habituate to a particular regime and be static.
Try to include low reaps and high reaps training into your overall workout scenario. Progressively increase your strength and get perfection in your exercises step wise.]