Do you want a slim and fit body, but do you hate sports? Dancing can also be good training. If you have a feeling for music, you are probably already automatically moving along to the beat of a tune. Before you know it, you are dancing. It is fun and therefore easy to maintain. But which dance forms are most suitable for your waste goals and body type? Below you will find the 5 best choices!
Dance You Slim!
Dancing is a natural way of moving that occurs in many cultures. In most forms of dance, your heart rate increases significantly. You burn calories more quickly through the effort. Many forms are also good for building your muscles, making you tighter in your skin. Moreover, dancing is a good way to stay flexible. Specific dance forms have their own advantages. Read on quickly to discover which suits you!
Zumba
Zumba is not actually a dance style in itself, but a training based on different Latin American and modern forms. The music is exciting and the movements intensive, but not too difficult. You can burn a lot of calories with it!
Ballet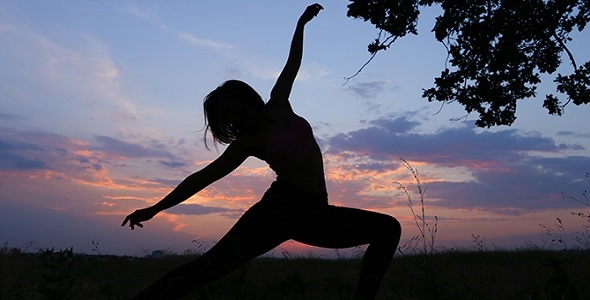 This classical dance form involves quiet, concentrated movements, but is pretty intense. In recent years ballet has become very popular again. It is therefore good for your figure and body posture. Your back, stomach, hips, and thighs become stronger and you become more flexible.
Belly Dancing
Belly dancing is an accessible dance form because you do not have to be very flexible or fast on your feet. Yet you can deal with any problem areas. Your stomach and buttocks become firmer, your back becomes stronger and your hips smoother. It taxes your bones and muscles in a gentle way and is therefore suitable for all ages.
Salsa
Would you like to swing sexy with a partner? Then Salsa is a good choice for you. You spin around on exotic rhythms. The pace is high, so also your heart beat faster. It helps you burn calories and keeps your body nice and smooth.
Dancing Freely
Do you not want to worry about cards or partners, but let yourself be guided by the music? Then dancing freely is also a good way to get fit. Choose your own music and movements and enjoy yourself. If necessary in your own room, with the curtains closed. This way you stay flexible and you can lose those extra pounds very well.
Feet Off The Floor!
If you want to be slim and fit, but do not like sports, dancing can be a good workout for you. The music is motivating and it does not get boring quickly. There is a suitable dance form for everyone. Choose the one that suits your taste of music, body type, and other preferences and goes with the feet off the floor! Which dance are you going to try to become fitter?