Keep your beautiful summer glow as long as possible? Thanks to these expert makeup tips, it does not stay with wishes alone. For the perfect beauty of a new season. In this way, you will continue to shine in the autumn!
Make a Makeover of Your Make-Up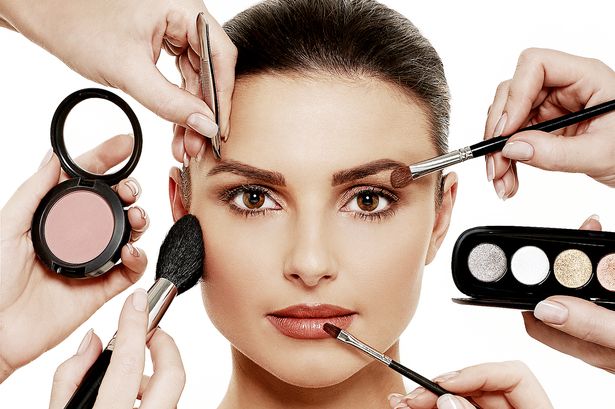 Certain makeup textures and colors that do well in the summer, you have to adjust now.
This is how you make the transition:
If you notice that the color contrast between your foundation and your skin becomes too large and that the contours are really visible, then it is time to switch to blush if you want to give your face a little more color.
Light lip gloss may now give way to a more nourishing lip balm or an extra moisturizing lipstick.
Warm bronze colors are fine at this time of year, they flatter the last bit brown and warm up your complexion. Would you like more color, keep it with one bright accent, for example colored eyeliner on your eyelids (the trend of this fall!).
Go for a Warm Glow
In the summer there is more light that is reflected by your skin and that gives you that beautiful glow. If the sunlight decreases, you can bring more light into your look yourself by using a luminizer under your make-up. Small pigment particles in a luminizer reflect every ray of light and that light up your complexion completely. Shine quickly becomes shiny, so do not use it all over your face, but on the spots that naturally catch the most light: the corners of your eyes, just under your eyebrows, on your cheekbones and on the bridge of your nose.
Extra help is Welcome
Whether or not a primer? It depends on. A primer is a base layer that you use after your day cream and under your make-up. It soothes imperfections and fills up wrinkles. This gives you a smoother basis on which you can apply your make-up. If you use a BB or a CC cream, then you do not need a primer. It is actually already 'built-in'.
Away with Spots
Pigment spots left over from summer? With a modified anti-aging care you can gradually make them fade. Clever camouflage is also possible: with a moisturizer with low-dose self tanner, you hold your summer tan longer and they fall less. Later in the fall you can camouflage them with a light concealer under your foundation. The latest generation of CC creams combines even those two options: such anti-aging CC cream works color correcting and makes the spots fade over time.
Smile
To make more intense colors in your makeup even more beautiful, you need contrast. In the summer, your brown skin ensures this. Would you like to continue to wear louder lipstick, then replace your regular toothpaste by one that whitens your teeth: the contrast is there anyway and those brighter trend colors are perfect.
The Secret Of Living An Acne Free Life, A Guide To Acne Treatment, Acne Cure, Acne Remedies And Acne Diet For Perfect Clear Skin Acne No More